CECILIE K. SALLING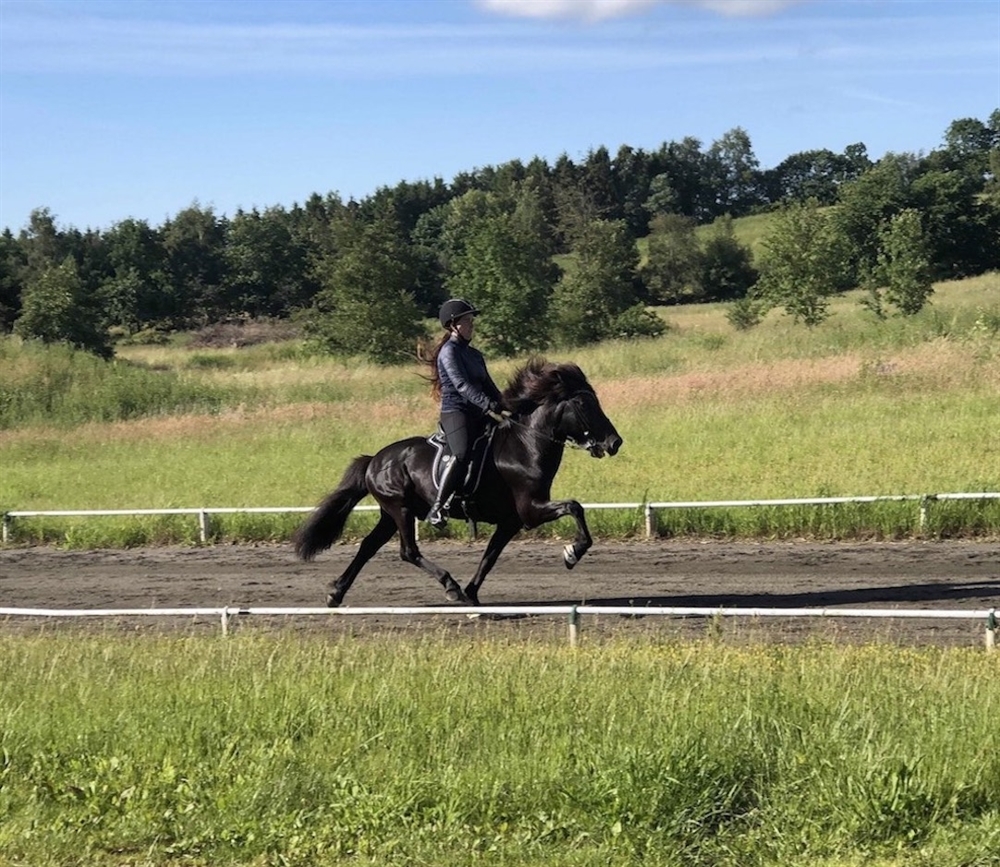 Hello, my name is Cecilie, and I ride Icelandic horses. I compete with my 1. priced stallion Romeo, and my talented youngster Eyja, who will hopefully be shown at an assessment in 2022. I also have two breeding mares and some homebred youngsters on the way.
I have been riding Romeo since 2014, and we have achieved a lot both nationally and internationally. We have been competing at the Danish championships every year and have had multiple finales and prizes.

In 2019 were we in the third position in the Danish ranking list in fivegaitcombination, and we have been competing at World Tölt, and won prizes at Icehorse Festival and WC selection competitions.
I run my own small training- and teaching stable, where I used to work full time. I have worked parttime the last 1,5 years, as I also go to law school. In both my riding and teaching, I emphasize the durability with a fit and relaxed horse, and therefore, I am very happy about my cooperation with NDS Equine.